Encrustation Removal
Encrustation removal
The removal of encrustation, especially from a ship that went down in warm Caribbean waters like the Winchester did, is a very long and difficult task. At the same time is is very exciting to see an item for the first time in hundreds of years. Often we get surprises like broad arrows or even completely different items than we thought they would be.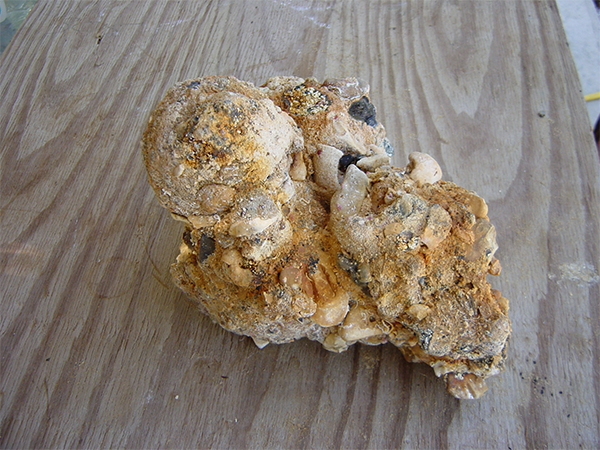 A four cannon ball cluster. This is a 1-2 hour task.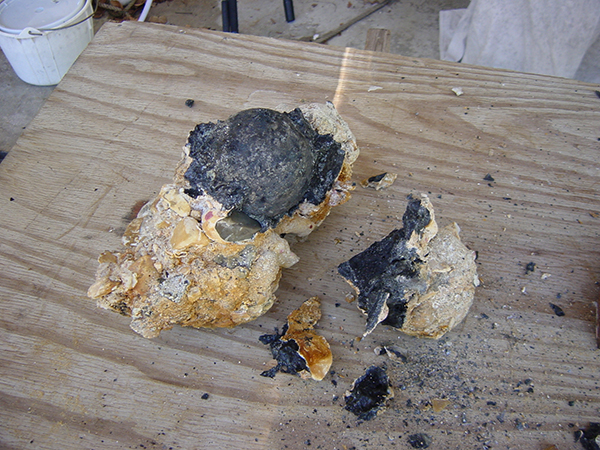 It takes a steady hand and careful blows to be sure you do not damage the artifact.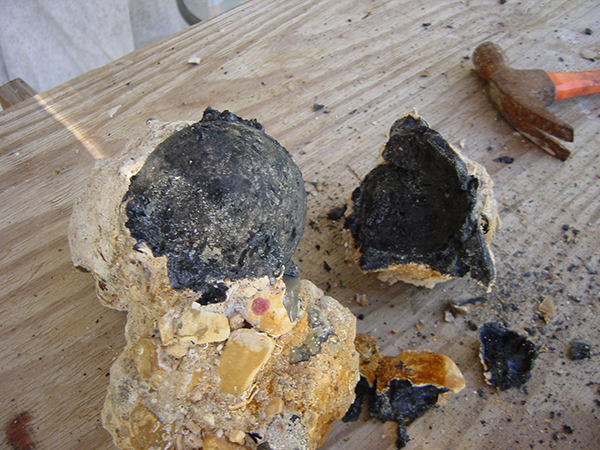 Note the flint rock on the encrustation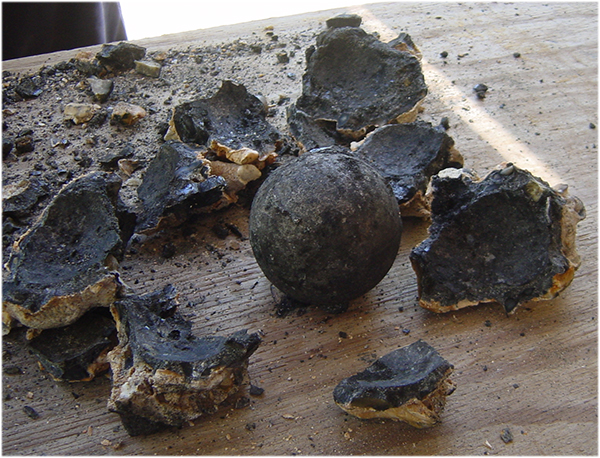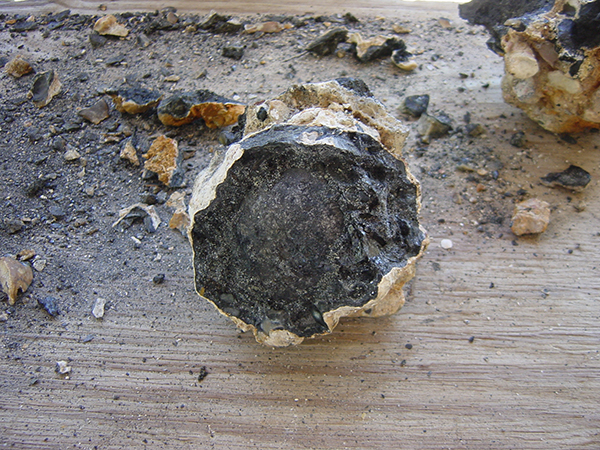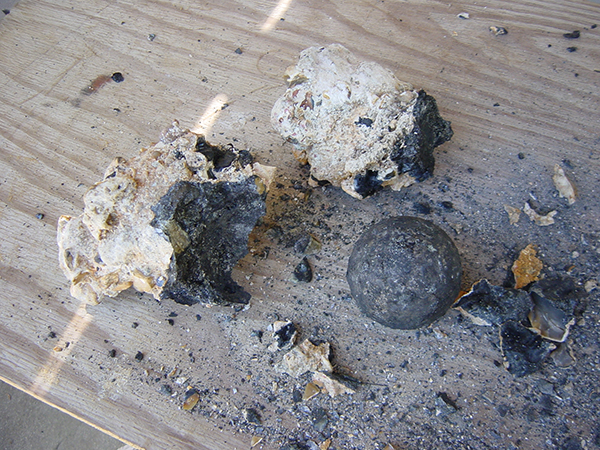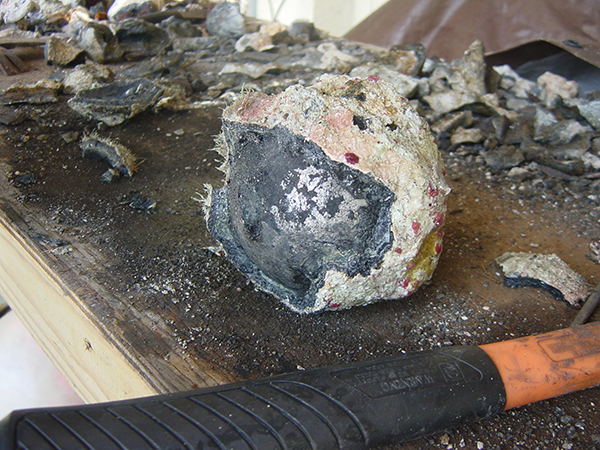 It is a joy to work with such well preserved artifacts. Note the silver color of the cannon ball.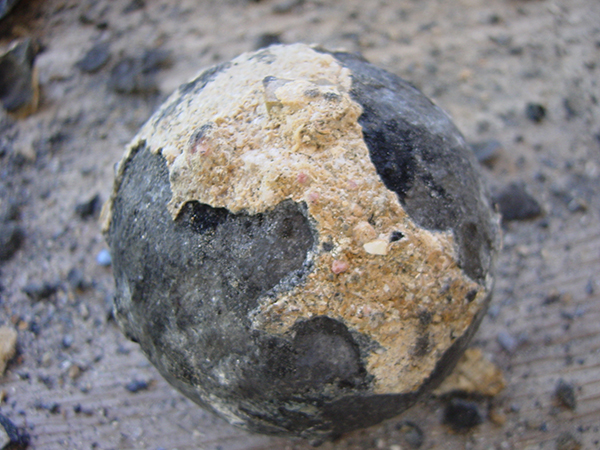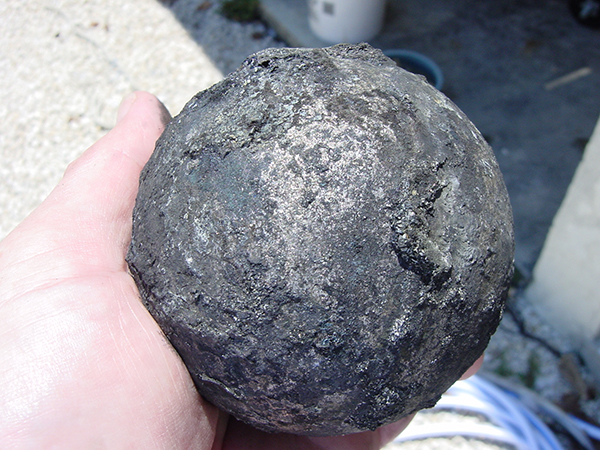 Ready to have the left over encrustation carefully removed and go into Reverse Electrolysis.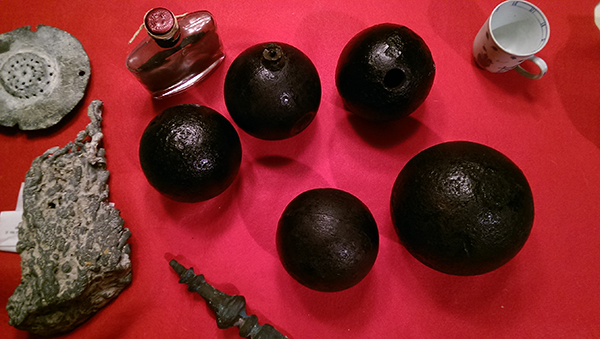 The finished product is beautiful and ready for display or a personal collection.