Artifact preservation
I have been putting historical artifacts through reverse electrolysis since 1981 and have completed thousands of items. Learning the process, and knowing the tricks are two very different things.
Whether you are a seasoned treasure hunter or found a single item, the most important thing you can do is to take the proper steps to preserve the item.
Reverse electrolysis will stabilize any ferrous item that has rust, corrosion or has been exposed to water, especially sea water.
---
Improper preservation destroys history!!
This item was recently offered for sale on ebay. The finders attempt to coat the cannon ball in hopes it would seal out air is always in vain. Not only does the heavy coating distort the item but it will not protect it. People also try paint, which does not work either. Only properly executed reverse electrolysis and post electrolysis preservation techniques can preserve this important history. Any owner of these items has an obligation to preserve the history for future generations.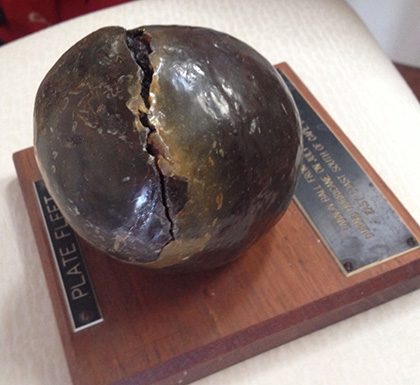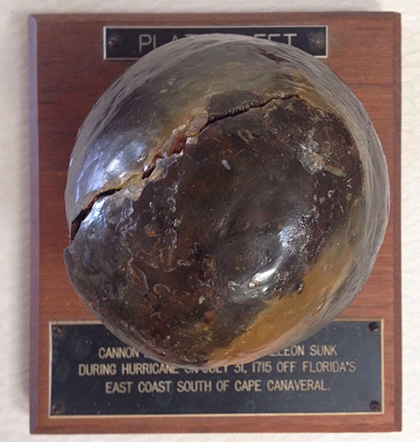 This should NEVER happen however the reality is that it happens quite often.
In a few more years this will be a pile of iron oxide dust.
---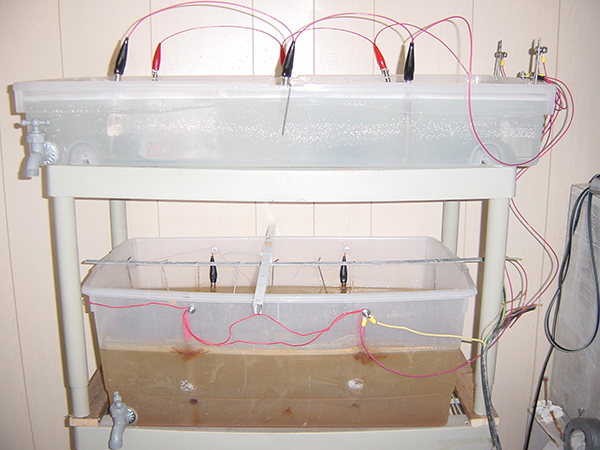 We can preserve your items for you, sell you a Reverse Electrolysis Setup (non toxic with carbon graphite anodes) or can help you through the process.
The key is SPEED. If your item is from fresh water soak it in distilled or at least filtered water immediately. If it was found in salt water soak it is a solution of Salt Away. Then contact us for instructions.